Solar power – better for the planet, better for your budget
Solar is the smartest way to manage your power bills, take advantage of sustainable energy, and increase the value of your property.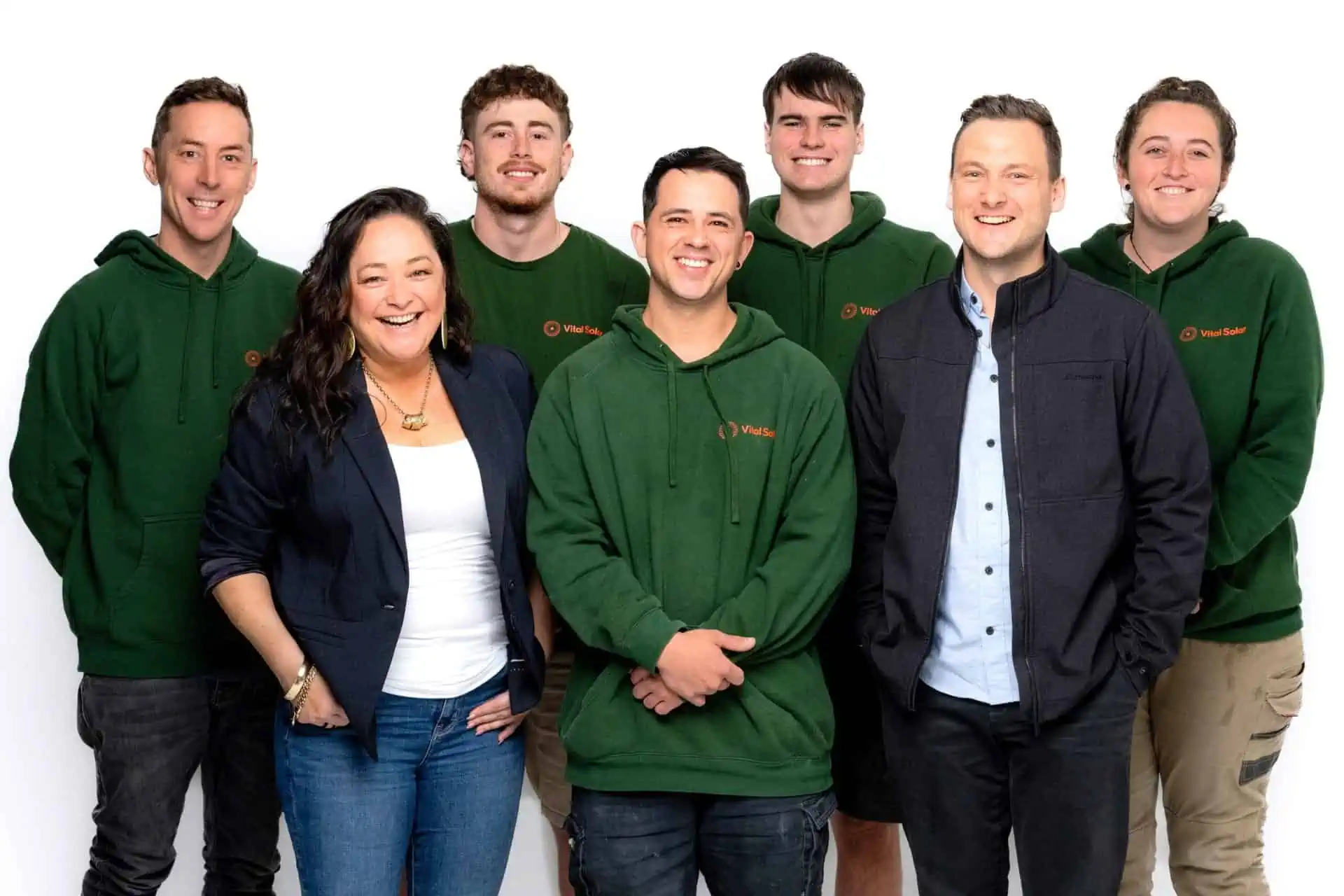 Solar power provides an efficient, renewable energy source for your home or workplace.
We supply and install only the best solar energy systems appropriate for the NZ market. SunPower solar panels and Enphase microinverters work together to harness the power of the sun, helping you save up to 80% on your power bills each year by switching to solar.
After an analysis of your facilities and a full energy audit, we can suggest ways to improve your energy use and design a customised commercial solar power system.
We don't just sell solar panels and systems; we are licensed electricians and accredited installers of all the brands and products we provide.
We consider our role to be educators and energy consultants (not salespeople).
We stay in touch with you after your system is installed, helping you understand how your system works. We also monitor your system and energy usage, helping you adjust to using solar.
Reliable and Ethical Products
We only use brands that are suitable for the NZ market and that manufacture using ethical employment and sourcing practices.
Brands like Enphase, SunPower and Schletter give you a system truly designed to last 25 years.
Product and Labour Guarantee
All of our products are covered by a 25-year manufacturer's warranty. And we mean everything – the railings/mounting system, microinverter, solar panels, backup battery.
As certified NZ Master Electricians, we also offer a warranty on all our workmanship.
Vital Solar Ltd is the trusted solar energy systems provider for Kiwi homes.
Our experienced team has been installing and maintaining solar energy systems for residential and commercial properties for years.
Switching to solar
– we make it easy
We are licensed electricians and accredited installers of all the brands and products we provide. We work with you from start to finish, consistently researching available products that our suppliers offer, evaluating what's best for your home or business, and guiding you through the entire process.
Start by getting in touch with us for an initial chat.
We'll be in touch via phone or email based on your preferred method of communication, and will arrange a site visit.
We'll visit you onsite and create a customised design.
We'll put together costings for the design.
Once you're happy with the design and costings, leave it with us.
We take a long-term view with everything we do. Sustainability is about thinking about the effects of our decisions now and in the future, and choosing to work with quality products that are built to last.
We pride ourselves on our no-nonsense approach to business. You won't get any shady sales talk with us. Instead, we focus on ethical products and stellar customer service.
In every aspect of our work, we constantly ask ourselves and our teammates – can we do better? We're always upskilling, learning and researching in order to provide the absolute best product and service we can.
When there is choice in the market, take a look at what a company stands for. We think it's important to work with a company that shares similar values to yours.
End-to-end support and service
After installation, we're available for help as you need it with your solar energy system. We'll make sure you know how to read the individual panel performance information and that you understand how the monitoring system works to make the most of your switch to solar.
The Vital Solar team can also remotely monitor your system to quickly and efficiently identify any potential issues that may arise.
You won't be left in the dark. It's all part of the end-to-end service you receive from Vital Solar.
With extensive experience and certification by New Zealand Master Electricians, we are the trusted solar energy systems provider for Kiwi homes and businesses. With the highest level of compliance available in solar installation, we only work with products covered by a manufacturer's warranty and we guarantee all our workmanship.
Vital Solar is a proud member of SEANZ, the Sustainable Energy Association of New Zealand.
SEANZ is an independent organisation that works hard to drive our sustainable energy future, leading the promotion, support and innovation of solar PV and energy storage technologies.
Because we're members of SEANZ, we work to a strict SEANZ Code of Conduct. It also means you can apply for financing from your bank for solar energy systems from Vital Solar.
From start to finish, our solar journey with Vital Solar has been superb. We did extensive research and obtained 5 quotes before (easily) deciding on Cam, Maryann and the Vital Solar team. Cam (MD) is highly knowledgeable about all matters solar, and patiently answered all our questions. (Ours is a tricky South facing site, so there were many questions). Maryann was super helpful and kept the ball rolling with logistics and other queries. We decided to get Sun Power panels with Enphase microinverters and two Enphase IQ 5P batteries. Vital Solar's installation and service team (including Sam and Keenan) was very professional, helpful and tidy. After the installation was complete, Maryann also helped us get the grid connection sorted. Such great people! We did our solar due diligence, and recommend the Vital Solar team very highly. Thank you guys!😊💯
For our small installation onto our villa the discussion, ongoing communication, installation, and final product was all excellent. We highly recommend this company
Vital Solar are awesome. They will listen to what you want, and educate you where necessary so that you can get a system that works best for you and your home. They take pride in their work and do a tidy job with quality equipment. I had a few extra requests such as a Solar hot water power diverter, and that was provided and installed with no hassle. I've asked for more information about extras (e.g. batteries) since the install, and have received friendly advice and follow up. I would recommend them over the big guys who you will either never hear back from, or they will quote something from their computer without even visiting your site.
Cannot recommend highly enough. Vital Solar took the time to understand our issues and come back with excellent information- waaayyyyyy more information than the original installer had ever shared. Which meant we could make good decisions. GREAT service, fantastic communication and just lovely individuals to work with. Highly recommended.
Cameron and Maryann are engaged and knowledgeable. Dealing directly with the owner is a distinct advantage, and the fact that Cameron visited and assessed the site before quoting was a key point in our choosing Vital Electric.
Had vital come through for a consult, and ended up going with an Enphase system, knowledge with the whole process and incredibly happy with total install.They truly went above and beyond my expectations a awesome crew
Vital Solar really know their stuff. I appreciated the education on solar as part of the sales process. The Vital Solar installation team, in their Vital Solar uniforms, were professional and kept us well informed as the installation progressed. Having a 25 year guarantee backs up the quality of both the product and the service from Vital Solar, giving us peace of mind. It's been worth paying a bit more with Vital Solar than some of the other providers we approached, to get quality. We're delighted with our new system. Did someone say power prices just went up again - not for us. Thanks Vital Solar.
David Schischka
2023-04-03
Cam and his team at Vital Solar were recommended through a mutual friend. Definitely made the right choice to go with them for our residential PV install. A pleasure to deal with.
Find out more about switching to solar
5 Collard Place, Henderson, Auckland 0610